Context
The repercussions of the coronavirus pandemic have been devastating for various performing traditions and performers in India. One such example is of Kalbeliya performers from Rajasthan.

Recently, the COVID-19 pandemic has hit the traditional art and artists and the chendavia app has provided support to Kalbeliya Dance.
About Kalbeliya Dance
It is the snake dance from the state of Rajasthan.
It is a piece of art performed by the Kalbeliya tribe.
The word Kalbeliya is a blend of two words which are 'Kal' means snake and 'Beliya' means friends.
It is listed under UNESCO's representative list of the Intangible Cultural Heritage of Humanity from the year 2010.
Both men and women participate in Kalbeliya dance.

Pic Credit: Swan Tours

It is accompanied by the traditional instruments of Rajasthani folk music like the morchang, dufli, dholak, khanjari, khuralio.
The most traditional and important instrument used is the 'been or poongi' which is a wood wind instrument used by snake charmers.
Folk Dances of Rajasthan
Bhavai Dance, Chakri Dance, Chari Dance, Drum Dance, Fire Dance, Gair Dance, Gavari Dance, Ghoomar Dance, Kachhi Ghodi, Kathak Dance, Kathputli, Khayal Dance, Terah Taali, Walar Dance.
Intangible Cultural Heritage Traditions recognised of India by UNESCO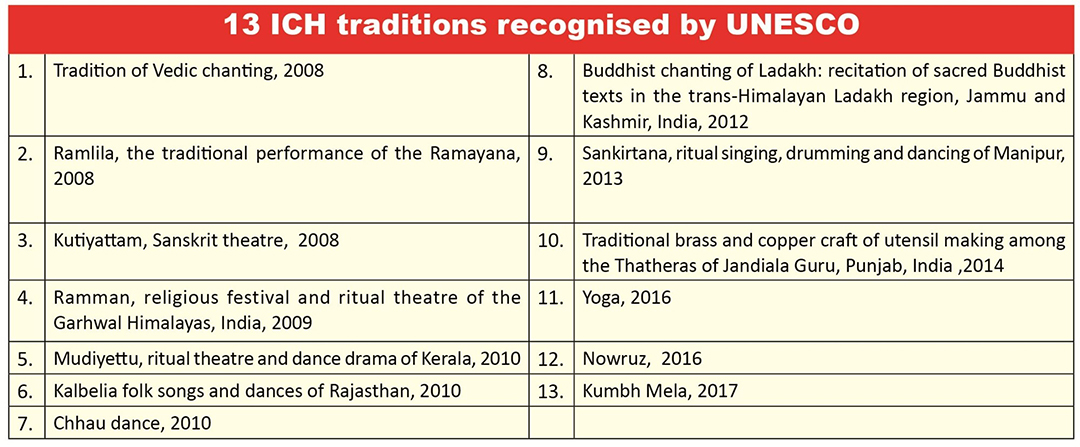 ---
Art and Culture Current Affairs for UPSC 2021 : Click Here