PSLV-C42 or Polar Satellite Launch Vehicle-C42 of the Indian Space Research Organisation (ISRO) launched two satellites of the United Kingdom from Sriharikota. The mission entailed launching satellites — NovaSAR and S1-4 — into 'Sun Synchronous Orbit'. The satellites launched into this orbit are usually used for imaging, reconnaissance and weather forecasts.

The PSLV-C42 is the lightest version of the PSLV and flew in its core-alone version without the six strap-on motors.

ISRO mentioned that  NovaSAR is intended for forest mapping, land use, and ice cover monitoring as well as flood and disaster monitoring while S1-4 is a high-resolution satellite that will be used for surveying resources, environment monitoring, urban management, and disaster monitoring.

The PSLV-C42 rose into the skies at 10.08 p.m and injected the satellites into orbit 17 minutes and 45 seconds after lift-off, placing them in the sun-synchronous orbit 583 km from the earth's surface.

The launch of the two British satellites comes almost six months after ISRO successfully placed the INRSS-1I navigation satellite in the orbit on April 12.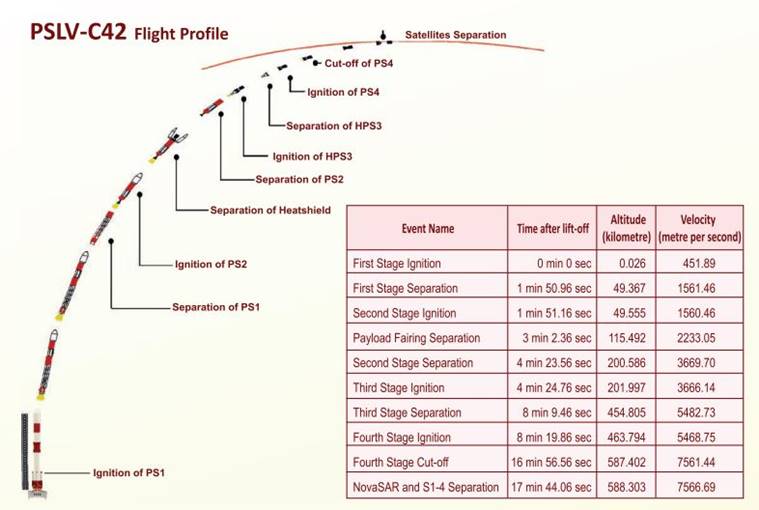 Source:IE