Context
Recently, the U.N. Office on Drugs and Crime in Vienna has released World Drug Report 2021.

The UN General Assembly, on December 7, 1987, decided to mark June 26 as the International Day Against Drug Abuse and Illicit Trafficking.
Key Findings of World Drug Report 2021
Around 275 million people used drugs worldwide last year, while over 36 million people suffered from drug use disorders.
In Asia, China and India are the most frequently mentioned countries linked to shipment of drugs sold on the 19 major darknet markets analysed over 2011-2020.

Access to drugs has also become simpler than ever with online sales, and major drug markets on the dark web are now worth some $315 million annually. Contactless transactions, such as through the mail, are also on the rise, a trend possibly accelerated by the pandemic.

About 5.5% of those between 15 and 64 have used drugs at least once in the past year, while 36.3 million people, or 13% of the total number of people who use drugs, suffer from drug use disorders.
Many countries saw a rise in the use of cannabis during the coronavirus pandemic. In surveys of health professionals across 77 countries,

42% said cannabis use had increased. A rise in the non-medical use of pharmaceutical drugs was also observed in the same period.
In the last 24 years, cannabis potency had increased as much as four times in some parts, even as the percentage of adolescents who perceived the drug as harmful fell by as much as 40%.

Lower perception of drug use risks has been linked to higher rates of drug use, and the findings of UNODC's 2021 World Drug Report highlight the need to close the gap between perception and reality to educate young people and safeguard public health.
Globally, over 11 million people are estimated to inject drugs, half of whom are living with Hepatitis C. Opioids continue to account for the largest burden of disease attributed to drug use.
There is a rise in larger shipments of illicit drugs and frequency of overland routes used for trafficking.

Private planes are being increasingly used for drug trafficking, and even contactless methods have risen to deliver drugs.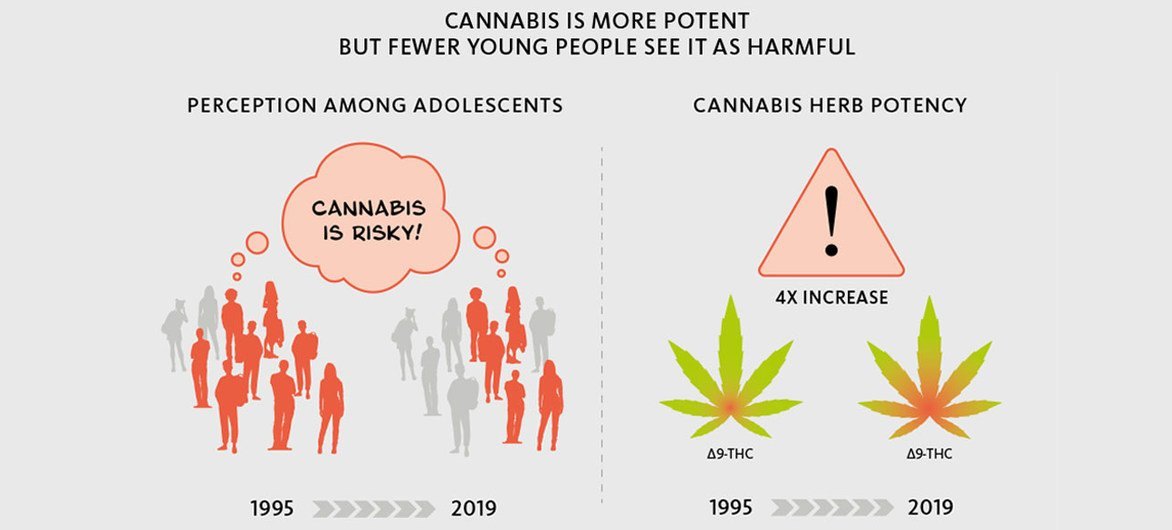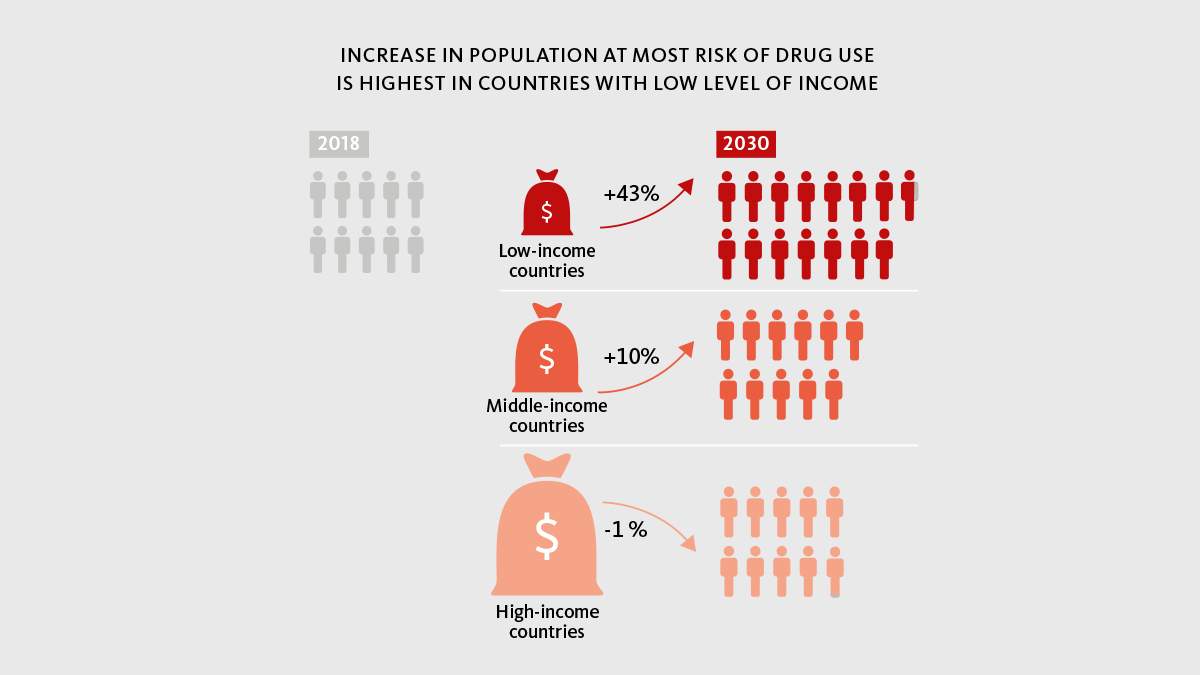 Back to Basics
Golden Triangle
The notorious Golden Triangle represents the region coinciding with the rural mountains of Myanmar, Laos, and Thailand. It is Southeast Asia's main opium-producing region and one of the oldest narcotics supply routes to Europe and North America. With a 1643km long border with Myanmar, India has been at risk for the longest time, even before the emergence of Golden Crescent.

States of Arunachal Pradesh, Manipur, Mizoram, and Nagaland share their border with Myanmar. Drugs including opium, heroin, methamphetamine and many more are smuggled from Myanmar into the northeast. Also, drugs illicitly cultivated in India travel through the same route for trade. Drugs produced in the 'Golden Triangle' enter India through Mizoram, Manipur, and Nagaland from Bhamo, Lashio, and Mandalay in Myanmar. The route bifurcates and one channel moves northwards through Moreh in Manipur while other moves southwards to enter Champai in Mizoram. Moreh (Manipur), Champai (Mizoram), Dimapur (Nagaland), and Guwahati (Assam) have become the nucleus of drug trafficking industry in India's northeast.
Golden Crescent
The name given to one of Asia's two principal areas of illicit opium production (with the other being the Golden Triangle), located at the crossroads of Central, South, and Western Asia.

This space overlaps three nations, Afghanistan, Iran, and Pakistan, whose mountainous peripheries define the crescent.
---
Social Issues Current Affairs : Click Here
Reports and Indices : Click Here